Hello All,
there weren't any public announcements from the LoCo Council so far this year. So it's time to give an update on what the LoCo Council has been up to. We have a new member in the LoCo Council, Ubuntu USB sticks have replaced DVDs in the LoCo Conference Packs, we have some new meeting dates and time and a couple of reverifications.
Restaffed
The initial call for nominations to the LoCo Council was roughly a year ago. Following the departure of José Antonio Rey, we now have a new member: Sujeevan Vijayakumaran. He joined us back in January.
USB Sticks
Up to now, the LoCo Packs given to local community teams for conferences contained Ubuntu Desktop and Server discs. For the 16.04 LTS release this changed to a limited number of USB sticks.
There are still three different LoCo Packs. Pack A for verified LoCo teams now has 25 USB sticks, Pack B for unverified LoCo teams has 12 USB sticks and Pack C is the pack just with 25 USB sticks. Each stick is 8 GB and will boot into Ubuntu 16.04 LTS, making them not only stylish, but a perfect way to introduce new users to Ubuntu.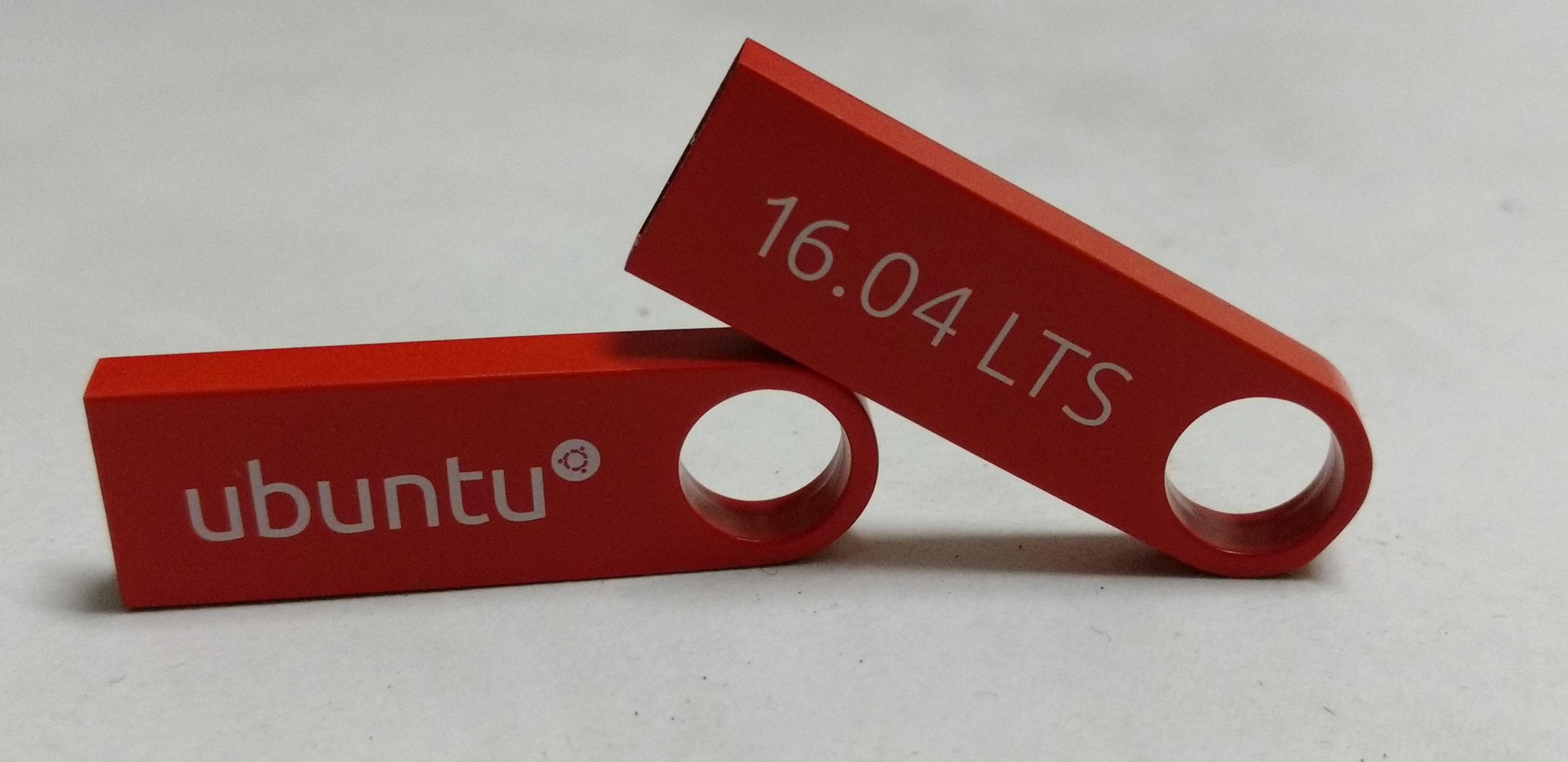 The LoCo Packs can still be requested through forms.canonical.com/locopack. Also see the Wiki page UbuntuAtConferences for more information about the LoCo Packs.
New Meeting Date and Time
The LoCo Council hasn't held a public meeting this year, because we've been busy working with LoCo teams one on one.  But this will change starting in October. The meetings will take place once again on the second Tuesday of every month at 17:00 UTC. The next meeting will be on October 11th, 12016 in #ubuntu-meeting on Freenode.
Reverifications
We had a couple of LoCo who got reverified for another two years:
– Ubuntu Italy
– Ubuntu Germany
– Ubuntu US Florida
– Ubuntu Korea